Taw Class - Art Lessons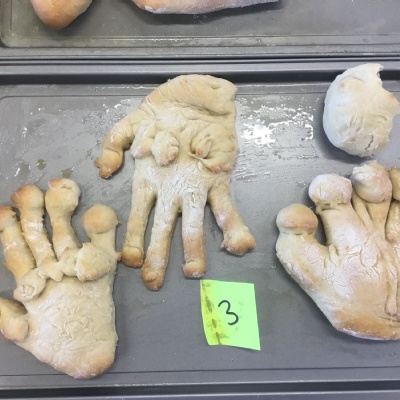 In CAD we looked at the artist Marc Quinn. He often uses unusual materials in his sculptures. In 1994, Marc Quinn made lots of sculptures of his hands using bread. In today's lesson, we used bread dough to sculpt our hands. We made sure our sculptures were life size and three dimensional.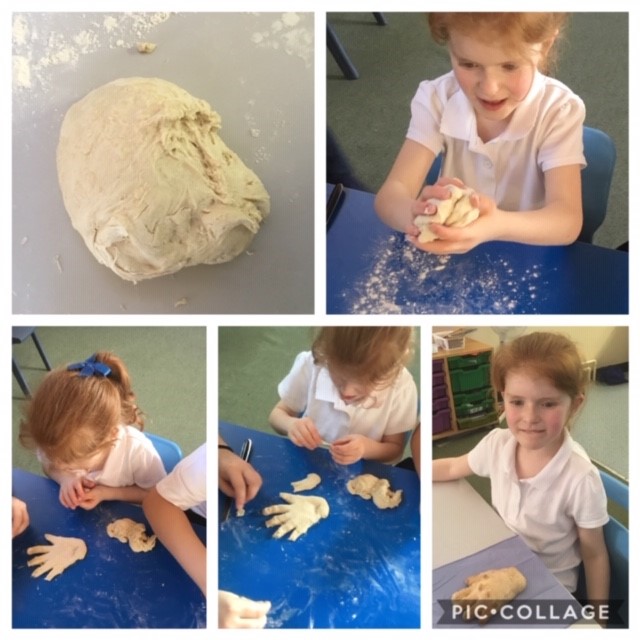 We had to shape the dough, then use a knife to make the marks, all the time, looking at our hands to see what they looked like. Once the hands were sculpted, Mrs Marquiss baked them in the oven. Marc Quinn preserved his bread hand sculptures for display, but we decided we'd like to taste ours.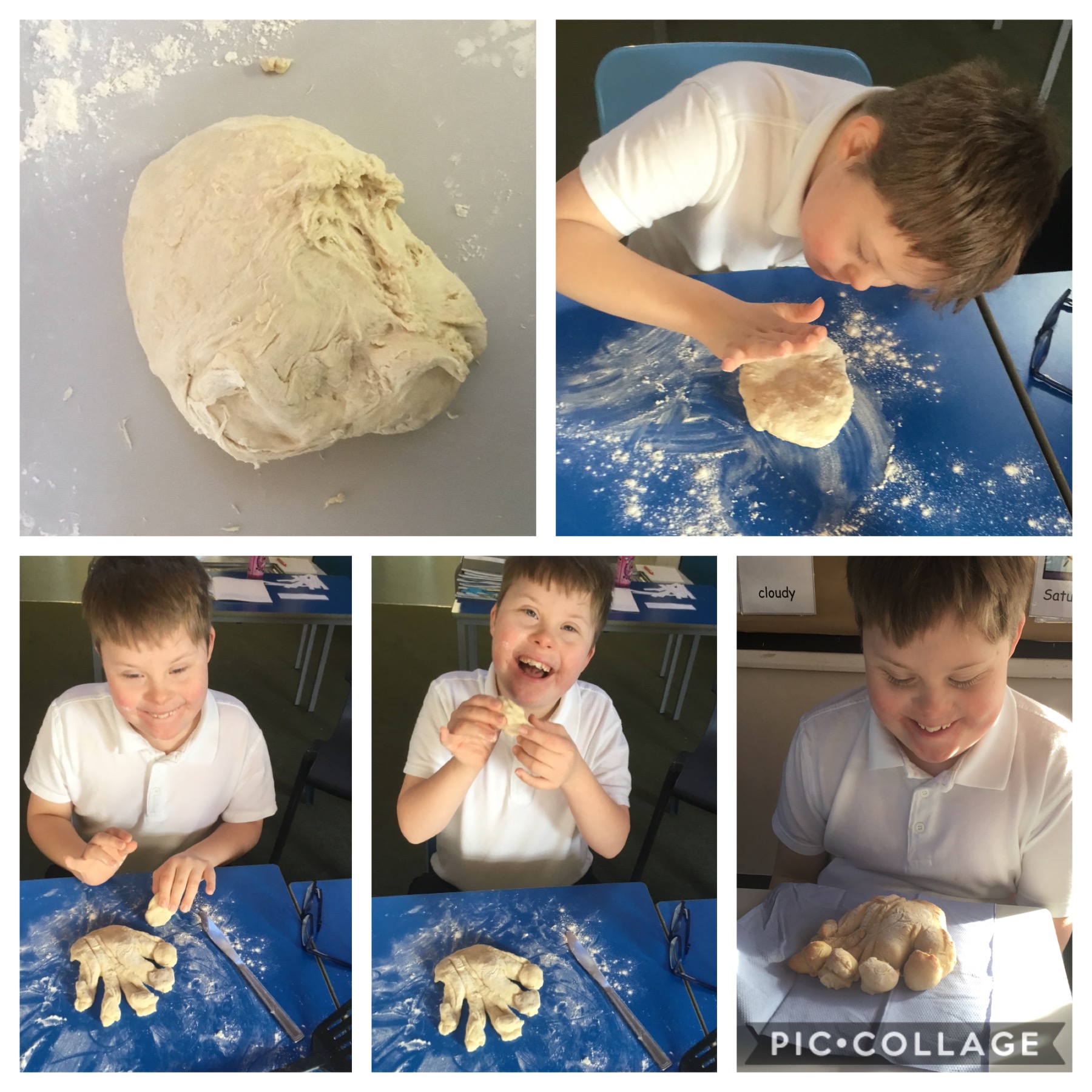 It was good fun, we enjoyed getting a bit messy with flour, rolling, shaping and cutting to make our bread hands. All the hands looked very different, as you can see.