Middle School Careers Fair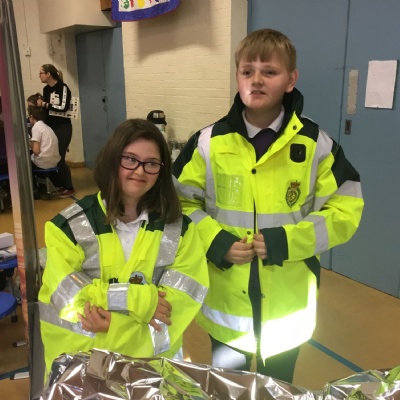 This term in Middle School we have been learning about different types of jobs and voluntary work. This ended with a job fair on Tuesday 26th March, where people from different companies came in to talk to and inspire our students.
Our students found out lots of information about different jobs and thoroughly enjoyed trying on uniforms and testing out different equipment.
A big thank you to the following people for making our job fair possible:
Emily Waters (optician), Andy Kendal (engineer), Walter More (retail assistant), Yazzi (singer), Dez Thurland (chef), Jess McEldon (PCSO), Leanne Glover (Personal Trainer), Gina Sawyer (paramedic), Caroline Bailey (cafe owner), Nick Wallace and Anna Marquiss (doctor)