Torridge Class - Drama Production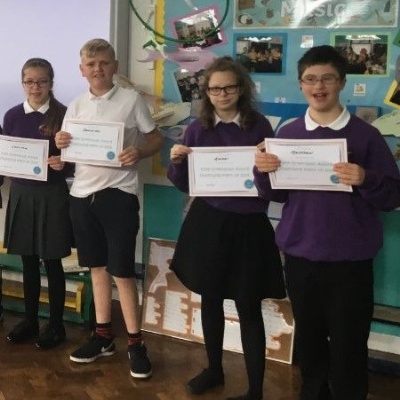 As part of our work in Drama this term, students from Torridge have been writing their own plays to represent their chosen book from the nominations for the Greenaway Award. Students chose 'Ocean Meets Sky' and 'The Wolf, The Duck and The Mouse'.
The Kate Greenaway Medal was established in 1955, for distinguished illustration in a book for children. Named after the popular nineteenth century artist known for her beautiful children's illustrations and designs, the CILIP Kate Greenaway Medal is awarded annually for an outstanding illustration in a book for children and young people.
On Wednesday 12th June students performed at Pathfield School in Barnstaple, alongside four other local schools. Students were then able to nominate the book they liked the best. The students did really well and they should be very proud of how well they represented the school.