Forest School - Branstone Farm Visits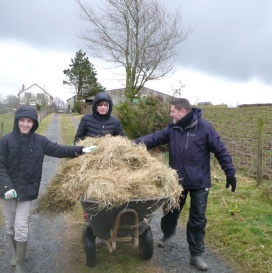 This term students from Tamar class have been visiting Barnstone Farm in Kentisbury. The farm has 25 horses, 3 pigs, some chickens and guinea pigs.
Work is planned after Easter to begin building a classroom and an area that will house even more animals. Tamar are very lucky to have the opportunity to be involved in this new project and have been enjoying helping on the farm and learning lots of new skills.
We will update our blog as the work progress.