Forest School - Yurt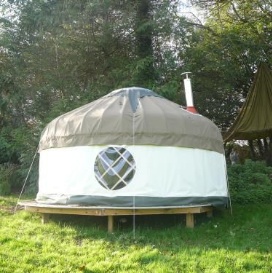 We have had a busy start to the term in Tamar class. We have spent some time maintaining and tidying the forest school area after the summer holidays, we have made bird feeders for the birds as the weather is getting colder and our most exciting thing this term has been that we were lucky enough to get some funding to buy a yurt for the school to use.
We didn't have enough funds to carpet the yurt, so students in Tamar sent out letters to local buisnesses to ask for donations of carpets, cushions and rugs. We need to say a big thank you to Padfields in Barnstaple who kindly donated a carpet for the yurt and also to Homebase in Barnstaple who donated a rug and cushions.
Staff in school have helped alot too bringing in spare blankets and cushions.
We are looking forward to using the yurt next term for lots of exciting projects.
Mrs Feehan