Tamar Class - Shelter Building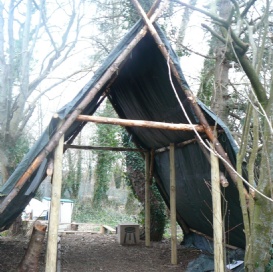 Over the last 3 weeks Tamar have been involved in building a semi-permanent shelter for the Forest School with Nick Mussell from the Tanglewood project.
They have learnt lots of new skills and worked really well as a team to produce a shelter that will be able to be used by the whole school.
Students from Tamar are so proud of what they have achieved that they are planning to invite parents and carers in to have a hot chocolate and hotdog in the new shelter after Easter.
We hope to work with the Tanglewood project in the future to build some more structures out in the Forest School area.