The Day an Astronaut Came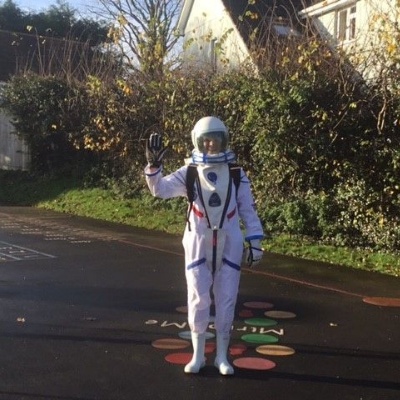 We were so excited to welcome Theatre Alibi into school yesterday, with a performance called 'Down to Earth' - the story of Janet, an astronaut who has had enough of being in space. Feeling cooped up, missing the people she loves and fearful of the constant danger, she decided to make a run for it. In desperation, she headed for home in her little space pod. Only she got her sums horribly wrong and found herself in Lampard School's playground…!!!
In an unprecedented year, the performance offered us a valuable opportunity to support our students' well-being, as Janet's experiences will almost certainly have echoed their own. Janet, the astronaut, spent 30 minutes with every Lower School and Middle School class, showing the students fascinating items she'd brought from the space station and telling them her extraordinary story. All in a Covid-secure way.
We also had an added insight into Janet's space adventure with two specially created, beautiful animations which classes watched together before and after her visit.
Janet's landing craft is fixed now, and she has returned to the Space Station. Students were enthralled by her performance and haven't stopped talking about it!