New fruit trees for our playground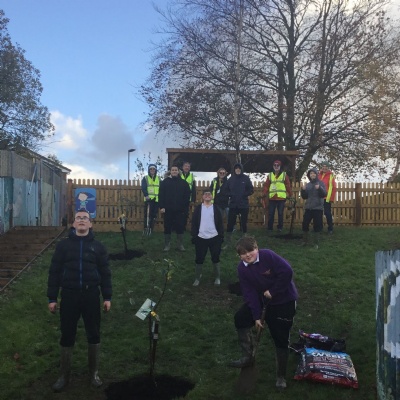 The Rotary Club of Barnstaple came and helped us plant fruit trees!
We were thrilled to be successful in our bid to The Rotary Club of Barnstaple, for £320 to buy fruit trees to enhance our outdoor play area.
First, the Upper School land studies group dug the holes. Then, members of the Rotary Club came and helped Middle School to plant the trees! We now have three eating apple trees, one cooking apple tree, one plum tree and one pear tree. We had a brilliant afternoon digging (even though we got caught in Storm Arwen and hailed on!) an now the trees look amazing!