Harvest Festival 2021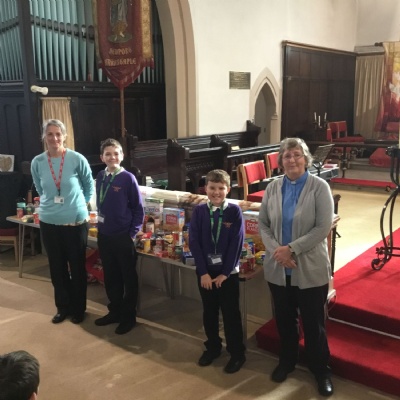 A time to celebrate and be thankful for everything we have.
It is important to take a moment to reflect on all the good things that we have, and to care for those who aren't as fortunate. We were blown away by the generous donations of food products sent in by our wonderful families this year. Lower and Upper School had a Harvest assembly in the school hall, and Middle School went to Church and had a service led by Reverend Cathy. Experiencing places in our local community is an important part of our EMPOWER curriculum and the students were a credit to us all. In the afternoon, the food was taken to the North Devon Foodbank, and they were very grateful for our donations which totalled 129.65kg, the equivalent of 309 meals for local people in need.