Our new Outdoor Learning Classroom is built!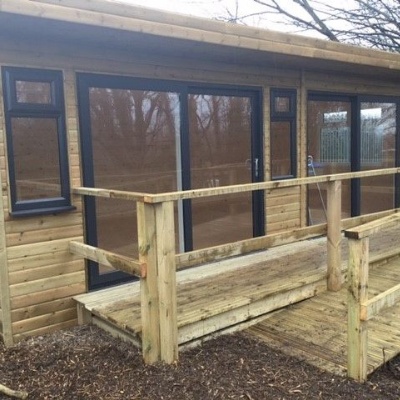 The storms during half term did not halt the exciting work going on in our Forest School area!
We were so thrilled when, last year, we won a bid for £25,000 from The Northbrook Community Trust to pay for an Outdoor Learning classroom for our students. Last week, during the half term break, the amazing team at Sheds4U built us this wonderful, bespoke wooden classroom, right under the canopy of trees in our Forest School! We are now busy putting in the finishing touches, and it will soon be ready for use in our Outdoor Learning lessons.
What a fantastic development, which will benefit all of our students for many years to come!