MS Residential 2023 At St George's House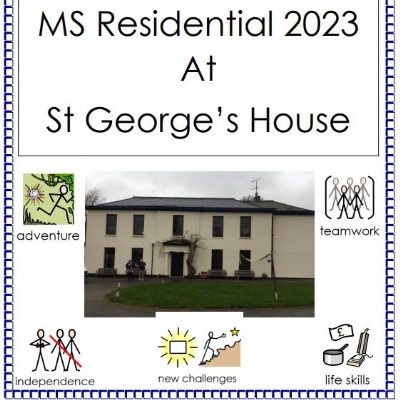 It's not long to go now until the Middle School staff and students head off on their overnight stays at St George's House.
Every student going should have received a booklet with information and everything you need to know. If you haven't got a copy, you can download it here.