Fantastic Festive Flutes!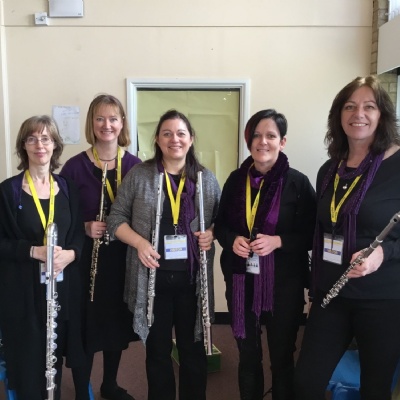 Today, some of our talented Music students were lucky enough to see a magical live performance by the North Devon Sinfonia Festive Flute Ensemble!
Who knew flutes came in so many shapes and sizes? Or that they could sound so much like dragons, cockerels, rats and forlorn maidens?
But what did our students make of it?
'It was awesome!' 'The sound was brilliant!' 'I loved it!' – just some of the feedback afterwards!
Of course, we couldn't let the flautists leave without treating them to a little Lampard musical magic – well done Bailey and Nathan, you beat-boxed and rapped to perfection!
Mrs Harvey