Student Art Exhibition 4th - 10th March 2022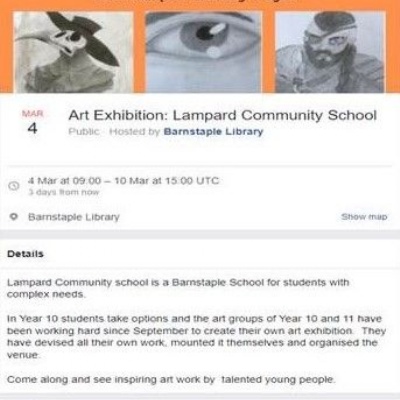 Come and see our amazing art work on display in Barnstaple Library Foyer!
Art options students in Years 10 and 11 have been busy creating artwork for a public exhibition. You can come along to Barnstaple Library any time between 4th and 10th March 2022 and see the talent we have!
We hope you get to come along and enjoy the art for yourselves.