Pumpkin Harvest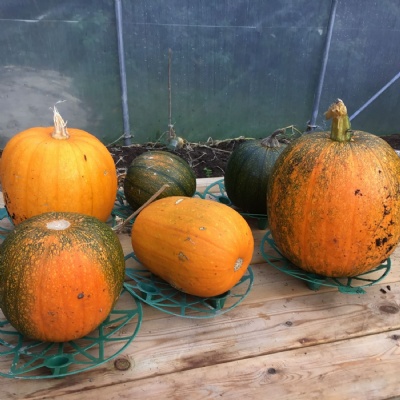 Earlier in the year, the students planted some pumpkin seeds. It was the first time we had tried to grow them. The picture shows our little harvest we grew!
Sadly, some were eaten by slugs or accidentally trodden on, but the students and I have learnt a lot about the process of growing them and look forward to next year's crop, which we hope will be bigger and better!
The seeds from this year's pumpkins will be used as bird food, and we will keep some to plant next year.
Sam Hailstone STA for Outdoor Learning