Friends of Lampard Donate to the Red Box Project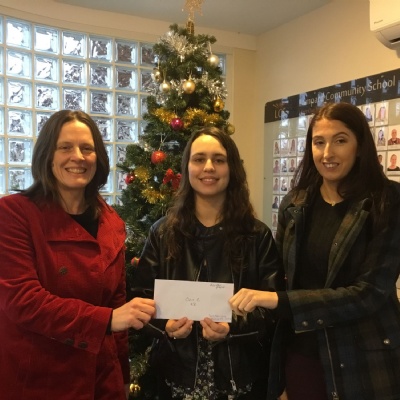 On Thursday 13th December, Friends of Lampard representatives Elaine Penfold and Holly Murphy-Jerrett met with Jody Rogers from the Red Box Project to hand over a donation of £30. Friends of Lampard agreed the donation following the Red Box Project supplying the school with a fully stocked 'Red Box' full of sanitary wear to work towards ending period poverty for young women within the school.
Elaine Penfold, Friends of Lampard member and Governor, said 'having the Red Box in the school is such a lifeline for the students as they struggle to manage what can be a difficult part of growing up and processing their body changes. Having access and support will go a long way in ameliorating any fears they may have. We applaud the Red Box Project in what they are achieving and as 'Friends Of Lampard' we are extremely happy to give a little back!'.