Tanglewood Project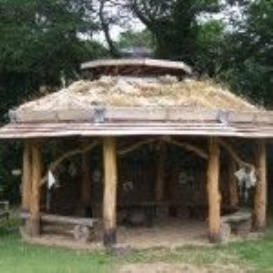 A few weeks ago the school was lucky enough to have a grant awarded by The National Lottery. The money is going to go towards improving the current seating and fire pit area that was built several years ago with bits and pieces that were donated.
The build will provide us with a solid wooden structure with a built in fire pit and seating that can be accessed all year around. Students from all phases will be involved in the build and the staff from the Tanglewood project will be working in school every Tuesday and Thursday until the project is completed.
We will update you with our progress as the year goes on.
In the meantime if you would like to have a look at past builds then you can find them here: Tanglewood Project Website