Party at The Manor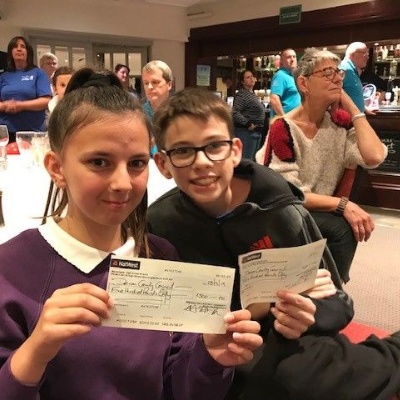 Wonderful donation received!
Huge thanks go to the Fremington and District Community Group for their kind donations (totalling £1100!) for play equipment at our school!
The money was raised in August 2019 at their brilliant 'Party at the Manor' community event.
We are really touched by the community support we receive from the group, and our sincere thanks go to all those involved.
Pictured are two of our Year 9 students, with Assistant Headteacher Mrs Harvey, receiving the cheques on behalf of Lampard Community School.