Home Learning
Our Home Learning Offer
We are pleased to offer a bespoke education offer to each of our students during the Covid-19 pandemic. Each week, our students receive a hand-delivered, personalised, printed learning pack with a range of supportive learning activities tailored to their needs, interests and abilities.
Our teachers source, create and develop resources to build on each students' prior learning experiences across the curriculum. Teachers encourage communication and telephone each family weekly to check-in and chat through the activities. They are available on email every school day to provide additional support as required.
Some, but by no means all, of our students have access to a personal electronic device and the internet at home; our home learning offer is supported by access to online learning platforms for those in a position to utilise such technology. For us, this is additional to our core home learning offer, where we ensure equity for all.
We are supporting our families as best we can during this difficult time. We are not asking them to act as teachers – effective teaching is a complex process – but we are guiding them to support and encourage their children to undertake short learning activity sessions whilst at home if this is conducive to their positive emotional wellbeing.
We understand that each family is unique. We are not putting any pressure on our students or their families to complete any of the learning activities. We have purposefully included a range of life skill activities in our packs so that students unable to engage in curricular tasks can demonstrate success as they begin to move towards independence in their lives.
We are committed to providing tailored opportunities for students to be supported in meeting their Personal Learning Goals as outlined in the EHCPs.
We are not 'treading water' with our home learning offer – we are actively 'watering the garden'.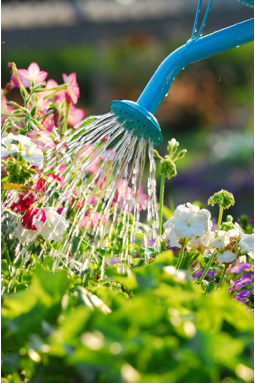 Families looking for some additional ideas, please see the individual subject pages which can be accessed by clicking on the link below.