Harry Potter Trip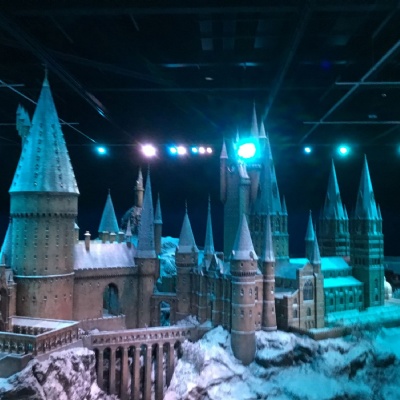 Everyone who took the Media option was invited to Harry Potter World. We did have to get up really early and wait through the long bus journey, but it was definitely worth it!
When we got there, they gave us a passport which you can put stamps on it, we also had to try and find all the golden snitches that were in the place, which was a fun experience.
We saw all the cool props and pieces that have been in the Harry Potter films and learned about all the people that have jobs making them. We saw all the sets from the film, including the Hogwarts Express, the Knight Bus, Dumbledore's Office, the flying car – and we saw how a green screen worked and how they filmed the flying scenes.
Next we bought Butter Beer which I didn't like, but Rooney loved it!
We walked through two sets of Gringrotts Bank – one before, and one after the dragon destroyed it and there was a realistic hologram of a dragon. When the dragon roared it made me jump! It breathed fire and fake smoke came out of the rubble.
After that we saw an amazing place which was the model of Hogwarts Castle. It took forty days to make! The castle was massive and covered in snow. It was probably the most amazing prop I've seen! We learnt they used the model to film the outside of Hogwarts.
Overall we think the trip was amazing, we learnt a lot about film making and we would definitely like to go there again.
By Rooney & Dylan