Hearts for Homes - Middle Schools' Christmas Community Project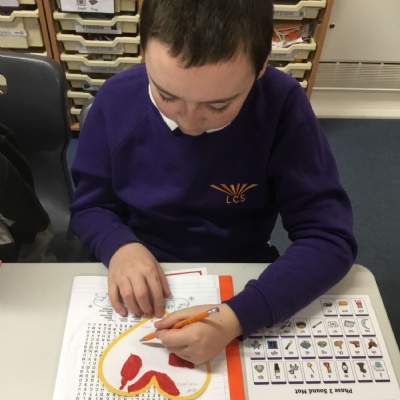 Middle School students are always excited to engage with our local community and to show that they are thinking of others - this year we had to be especially creative to achieve our aim! So, we took part in the Hearts for Homes project. Each student wrote a Christmas message or drew a Christmas picture in a yellow heart, for an individual resident of a local care home.
They also made Christmas gifts for the residents, including tree and table decorations. When we dropped them off, we were able to stand outside their windows and sing carols for the residents, too! It was wonderful to see the reaction on everyone's faces!!
Well done Middle School – you have made us all very proud and made lots of isolated older people very happy.