Year 8s Speak Up! The Mix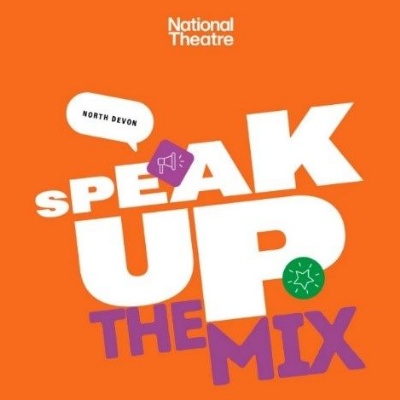 On Friday all Speak Up year 8s should have bought home a letter about Speak Up The Mix, a free weeklong holiday project for young people engaging with Speak Up.
The Mix will bring together young people in North Devon to explore and co-create a collaborative piece of artwork and performance in an intensive week. The group will get to work with a range of artists from visual art, theatre, graffiti, movement and performance parkour. Together they will devise a piece around issues that matter most to them in a sharing at The Landmark Theatre

The Details
When: Monday 24th – Friday 28th July 2023
Times: 09.15am - 17:00pm (Mon-Thurs) 09.30am – 10:00pm (Fri)
Where: The Landmark Theatre, Ilfracombe
Lunch and refreshments will be provided on each day. Cost of travel to The Landmark can be covered on a case-by-case basis. Please indicate if you would need support with transport via the application form below. This will not impact your application.