Northam Burrows Fieldtrip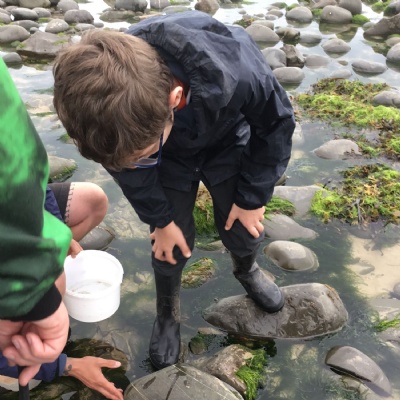 This week, as part of National Fieldwork Fortnight and this terms topic of conservation Middle School classes are visiting Northam burrows
National Fieldwork Week is a week that aims to encourage teachers to take their lessons outside and to get their pupils to study their school grounds and/or local area. The week also focusses on the importance of fieldwork, and helps children learn and develop key skills in this area.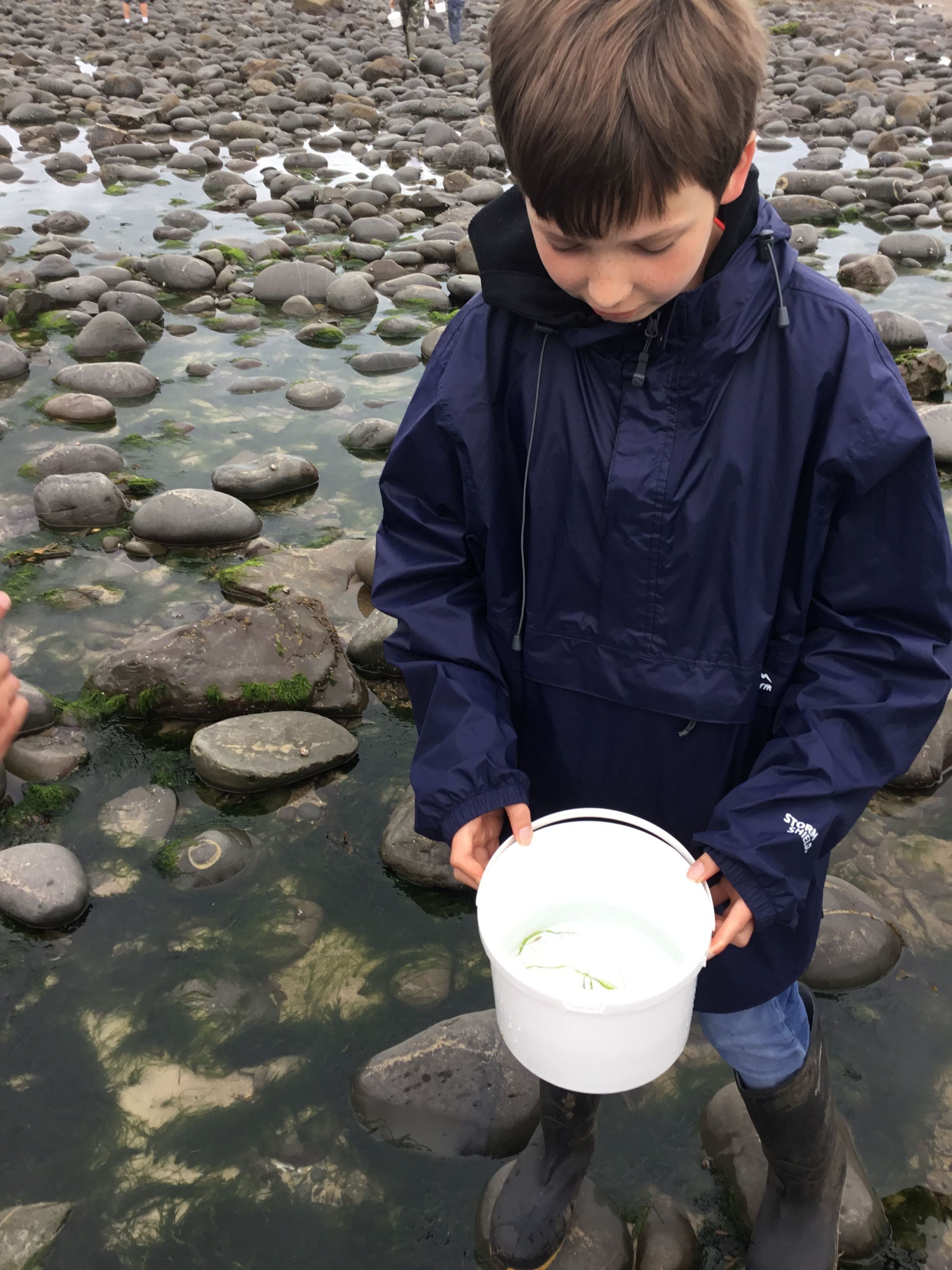 On Tuesday 4th July Ranger Rose met with students and staff from Lyn, Tamar and Waldon. They took part in a rock pool ramble finding jelly fish, craps, sea snails and shrimps (to name a few) before walk to meet the RNLI lifeguards for a talk.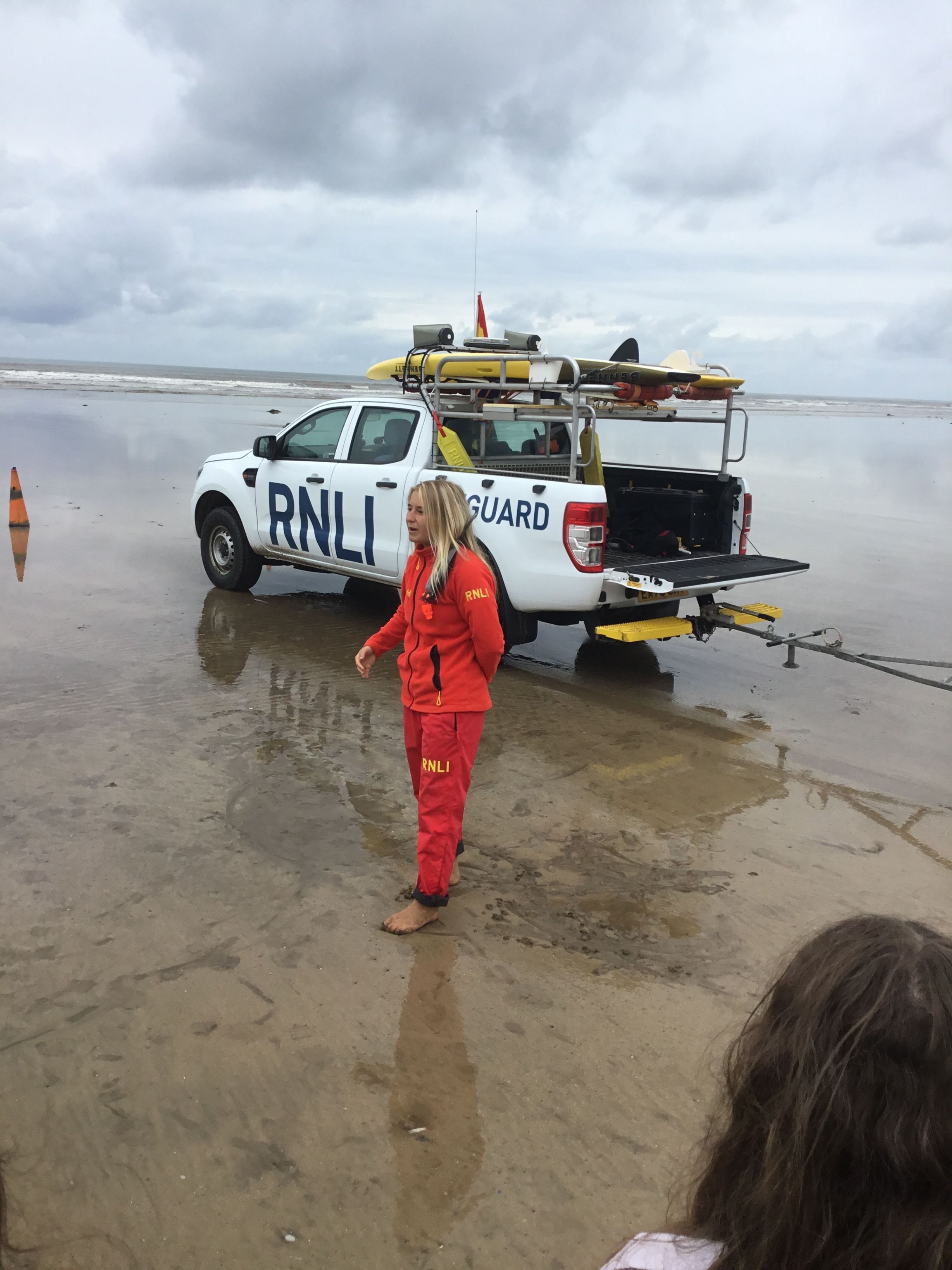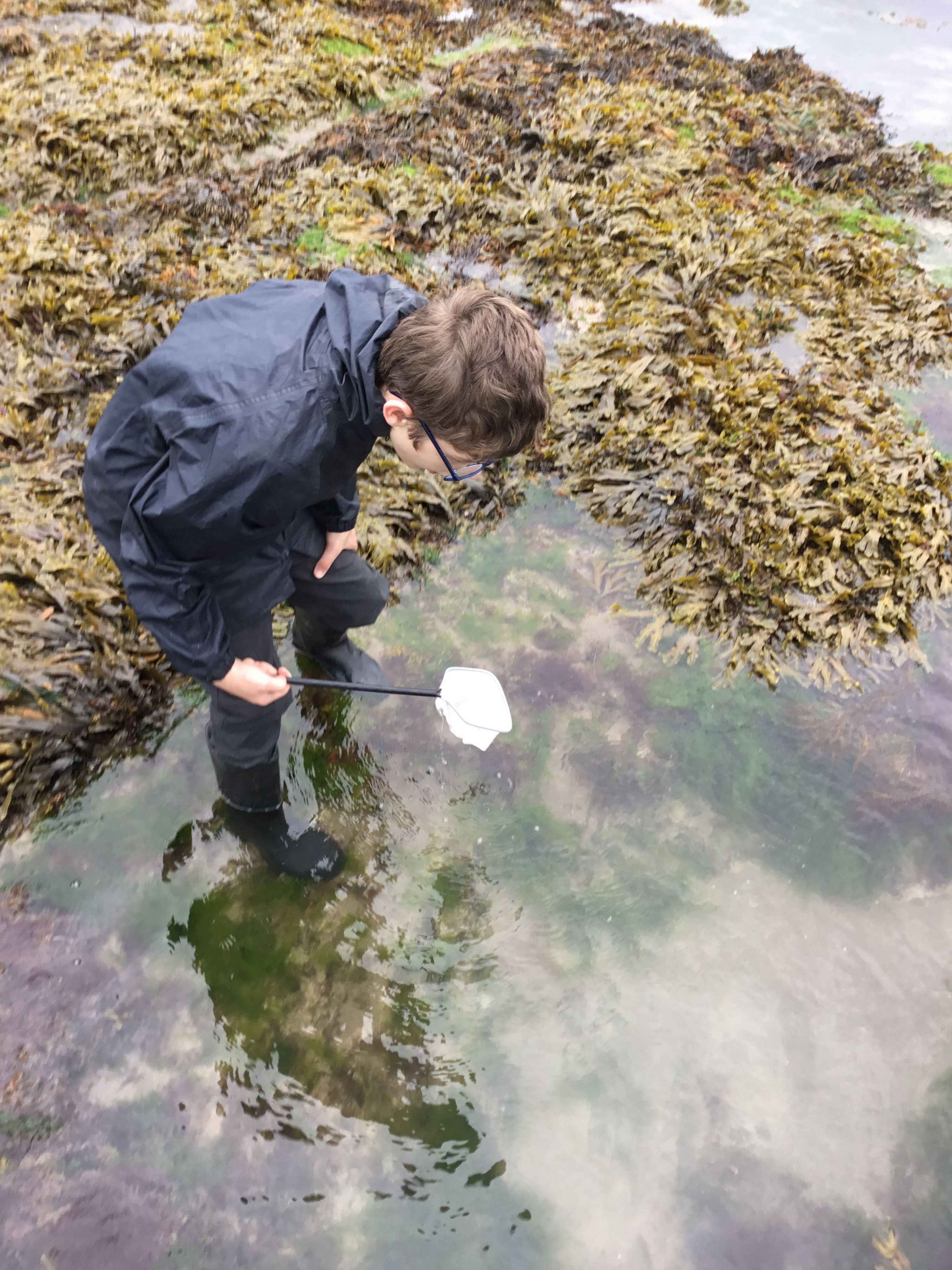 After lunch at the visitor centre, they went on to explore the sand dune habitats learning about mini beasts and the nesting birds-Skylarks.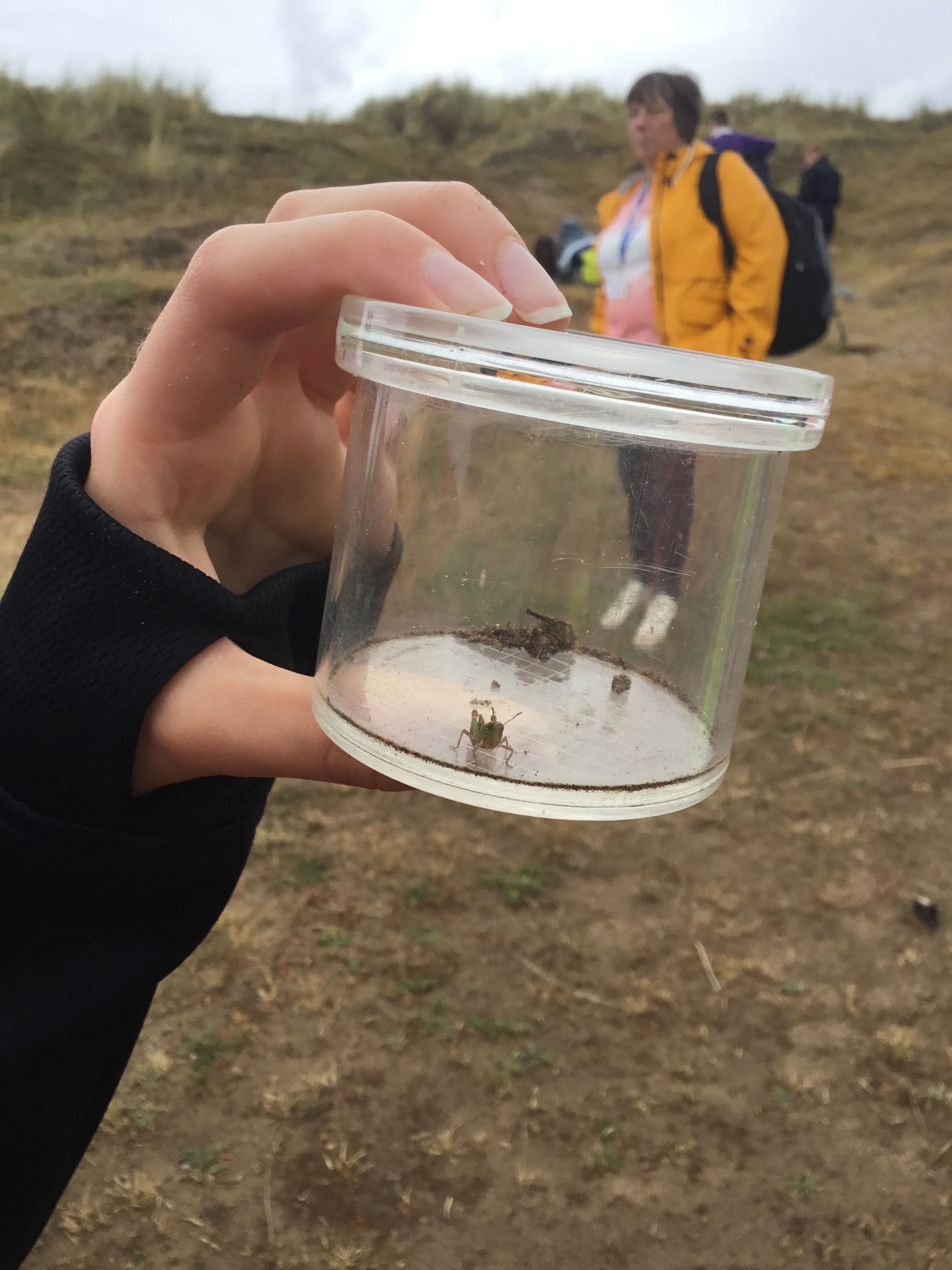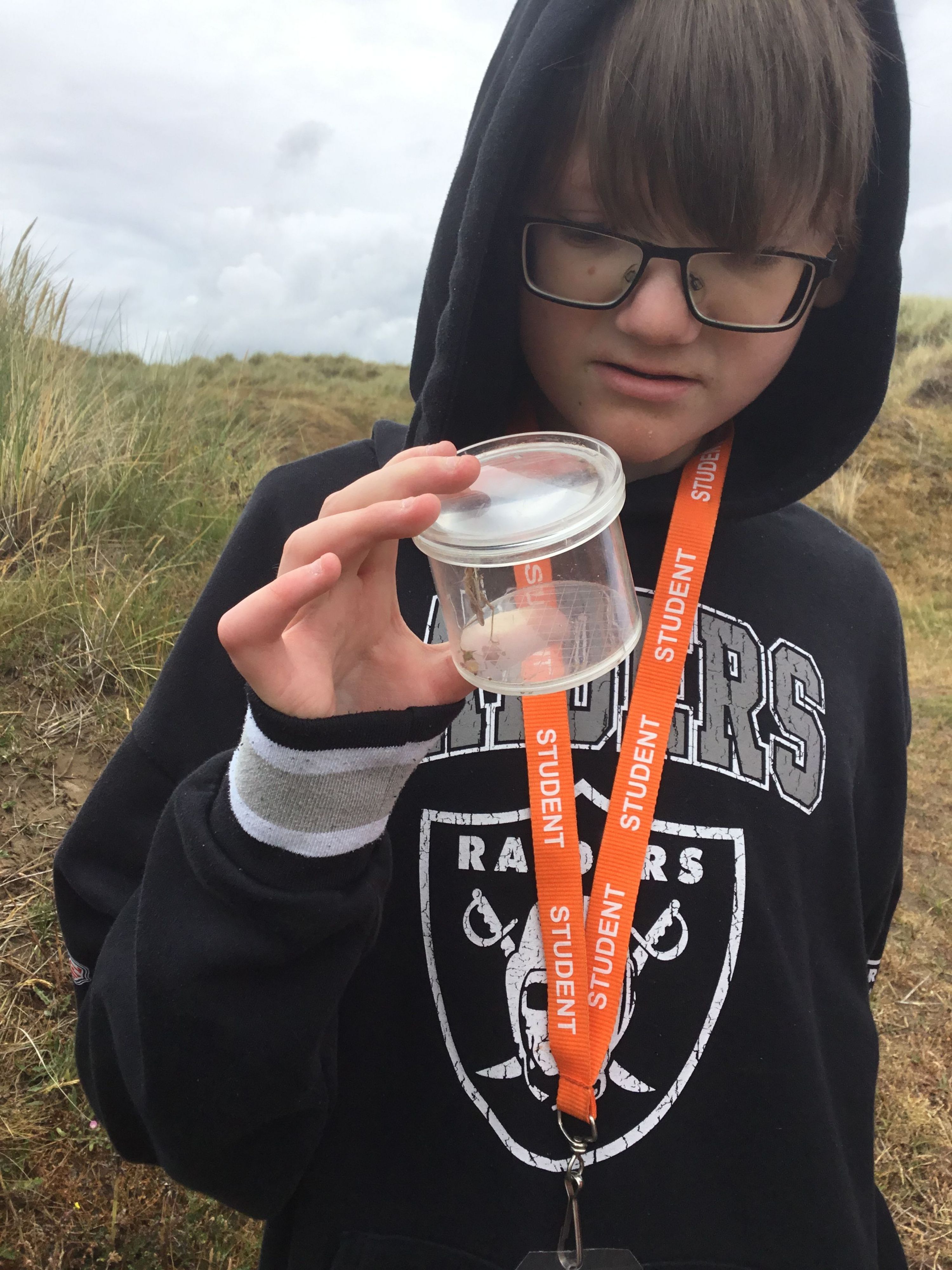 Despite the rain, everyone had a great time!