Speak Up! The Mix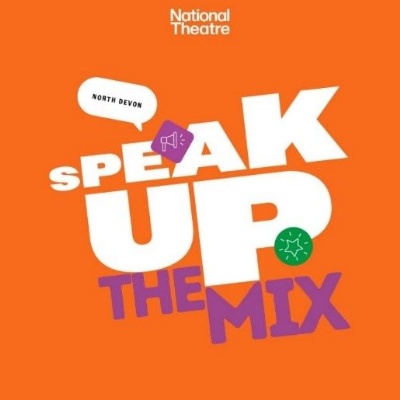 Speak Up The Mix is a free week long holiday project for young people engaging with Speak Up.
We are inviting ALL Middle School Students (years 7, 8 and 9) regardless of whether they are doing Speak Up, to join in.
The Mix will bring together young people in North Devon to explore and co-create a collaborative piece of artwork and performance in an intensive week. The group will get to work with a range of artists from visual art, theatre, graffiti, movement and performance parkour. Together they will devise a piece around issues that matter most to them in a sharing at The Landmark Theatre.
A letter will come home this week with information in- and a link to the application form. If you have any questions please email caz.turner@landmarktheatres.co.uk
This opportunity is only open to participating schools;
- Lampard Community School,
- Braunton Academy,
- Pilton College
- Bideford College including Ilfracombe Academy.